Best Membership Clubs in Bangalore
The Woodrose
By being a member at The Woodrose, you can avail a wide range of services that will develop both your personal and professional relationships. Grab the chance to enjoy a world-class lifestyle at a premium club in Bangalore.
Memberships are available for tenures of 1, 3, 5 or 10 years.
3 year memberships
Ideal in case you are in the city on a project
5 year memberships
Ideal for those who reside in the city
10 year memberships
Ideal for long term convenience
Woodrose Affiliated Clubs
1. SAYAJI CLUB
2. ROYAL WESTERN INDIA TURF CLUB
3. TURF CLUB PUNE
4. CHICKABASAPPA CLUB
5. CHICKAMAGALUR GOLF CLUB
6. TRIVANDRUM CLUB
7. JAYACHAMARAJA WADIYAR GOLF CLUB
8. BELGAUM CLUB
9. UMED CLUB
10. SUNWAY LAGOON CLUB BERHAD
11. MYSORE SPORTS CLUB
      (Sri Kanteerava Narasimharaja Sports Club)
12. MADRAS GYMKHANA CLUB
13. MADRAS RACE CLUB
14. KARNAVATI CLUB
15. PAWANPUTRA SPORTS & CULTURAL CLUB
How many clubs does Brigade Hospitality manage?
We manage 5 clubs in total across Bangalore
Regent – Brigade Metropolis (Whitefield)
Galaxy – Brigade Gateway  (Malleswaram)
Woodrose – Brigade Millennium (JP Nagar)
Augusta – Brigade Gardenia (JP Nagar)
Signature – Brigade Orchards (Devanahalli)
What types of tenures do you offer for memberships? Is it different for all clubs?
Non-resident members : 1, 3, 5 and 10 years.
Is the membership transferable?
No. Memberships cannot be transferred.
If the membership is in my name then how many members from my family are allowed to use the facility?
If you are the primary member, in this case, the others are dependant members. You are entitled to 3 dependant members. i.e. self, spouse and 2 children. (If there are 3 children, additional charges are applicable and  on case to case basis the charges may differ from 1 club to another).
Am I allowed bring Guests? Are there any charges for them?
Yes, guests are allowed to visit the venue and utilize the sports facilities on chargeable basis.
Can I get membership for any one of the sports facilities/Gym/Swimming pool?
You need to be a member of the club to avail any of the sports facilities.
Can I avail coaching facilities for a particular sports/Gym?
You need to be a member of the club to avail any of the sports facilities.
Are rooms/accommodation available at all the clubs?
We have 30 rooms available at The Woodrose, JP Nagar and 45 rooms available at Signature Club Resort, Devanahalli on chargeable basis.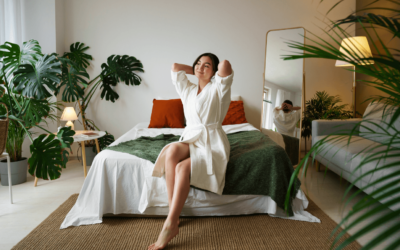 As 2023 unfolded its first chapters, an interesting trend emerged in India's hospitality sector. Bookings for luxury accommodations skyrocketed, hinting at a collective aspiration of Indians.  They weren't just looking for a place to rest; they were seeking...
read more