Conference and Banquet Halls in Bangalore
Conference & Banquets
The Blue Room
The Blue Room at The Woodrose can accommodate up to 100 guests and is an ideal venue for seminars, conferences, banquets and corporate events. The room is designed in theatre-style with state-of-the-art AV equipment
Board Room
The boardroom at The Woodrose in Bangalore has comfortable interiors, a projector, and conference tables with a unique design that opens out into a landscaped courtyard. The boardroom can accommodate a maximum of 20 guests.
Open-air Amphitheatre
Located amidst the lawns, the open-air Amphitheatre is an ideal venue for anything from a themed wedding to a flute concert under the stars. This space can accommodate a maximum of 400 guests.
Conference Hall
Located on the first floor, the conference hall is ideal for any corporate event or social gathering. The conference hall can host a maximum of 35 guests.
The Terrace Courtyard/open-air Deck Lounge
This landscaped area is designed to host private parties. Overlooking expansive lawns, the lounge also has a well-stocked bar for guests to enjoy themselves. The courtyard can accommodate a maximum of 75 guests.
The Activity Room
The Activity Room is perfect for private or formal get-togethers. Tastefully designed with wooden flooring and panels with world-class AV facilities, the room can accommodate a maximum of 35 guests.
Event Management
We also provide you with an efficient and passionate team of Event Management that recognizes the importance of your event and of those special moments that last a lifetime. Our team is technically proficient, has a wide network of vendors for all services and is well equipped to execute and coordinate large scale events.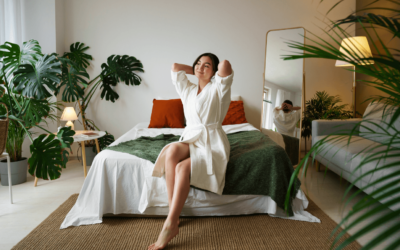 As 2023 unfolded its first chapters, an interesting trend emerged in India's hospitality sector. Bookings for luxury accommodations skyrocketed, hinting at a collective aspiration of Indians.  They weren't just looking for a place to rest; they were seeking...
read more