Hotels and Restaurant in JP Nagar
Looking for the best Hotels or home delivery restaurants in JP Nagar? Woodrose serves sinful delights that will tantalize your taste buds and leave you craving for more. Offering a perfect dining experience, The Woodrose brings to your table a wide range of F&B choices. The dishes are made with great expertise by our highly trained chefs.
Melting Pot
Offering a warm and welcoming ambience in Bangalore, this multi-cuisine restaurant serves an array of delicacies including Chinese, Continental, Mughlai and South Indian cuisines. An ideal place for formal or casual dining, the restaurant offers a 'one of a kind experience' to its members.
Hours of Operation
Breakfast: 7:00am to 10:00am
Lunch: 12:30pm to 3:00pm
Dinner: 7:00pm to 11:00pm
All-day Menu: 10:00am to 10:30pm
Tonic Bar
You can now enjoy a relaxed evening with your friends and family away from the noise and crowds of regular lounges. Perfectly blending contemporary design with subtle lighting, Tonic Bar comes with a well-stocked bar offering a wide range of exotic cocktails and classic drinks.
Hours of Operation
Lunch: 12:30pm to 3:00pm
Dinner: 7:00pm to 11:00pm
Saturday & Sundays: 12:30pm to 11:00pm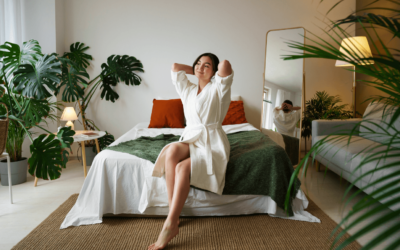 As 2023 unfolded its first chapters, an interesting trend emerged in India's hospitality sector. Bookings for luxury accommodations skyrocketed, hinting at a collective aspiration of Indians.  They weren't just looking for a place to rest; they were seeking...
read more